My Bio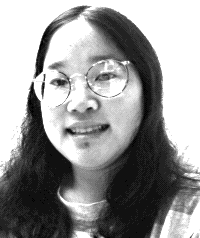 Here is an audio greeting from me to you ...
AU sound, 105KB
By the way, if you haven't guessed it already, the picture on this page is truly what I look like, the thumbnail version on the home page is how I'd look in a mirror !
---
I have attended San Diego Japanese Christian Church for the past six years. Prior to that, I attended its sister church in San Leandro, San Lorenzo Japanese Christian Church, since I was a small child. I was baptized at the church on April 22, 1984.
---

I graduated from Biola University in La Mirada, California six years ago. Biola is a Christian college affiliated with Talbot Theological Seminary. I am returning this fall to begin a Master's program in Education.

---
Copyright 1996 M. E. Barr

Back Home
Web-Counter indicates
visits since January 96.